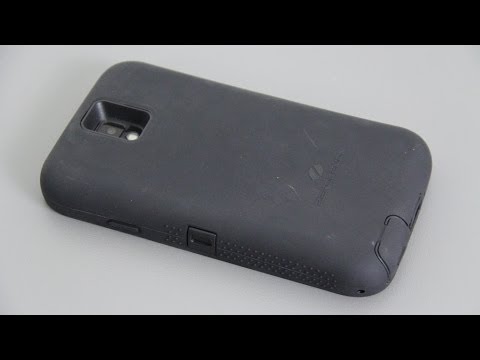 Best Samsung Galaxy Note 3 Charger case review ZeroLemon battery case with 10000mah and shockproof case
The Samsung Galaxy Note 3 is noted as the best phablet in 2013 that poses a large screen ideal for gaming, drawing, working or doing a video chat. However, the only setback is the device battery life may not have enough juice for its user's consumption. Problems as such usually gives developers and designers new innovations. Therefore an extended battery case for the Note 3 was created by ZeroLemon. Its also voted as the most durable and stylish battery case.
Samsung Galaxy Note 3 owners are now able to have fun with the phablet ultilizing its complete capability using the ZeroLemon rugged case with an extended battery that increases the capacity of the battery life by 10,000 mAh. I considered the price of the accessory as somehow mid ranged at $59.99 with the amount of protection it gives my phone's screen with its rugged layers of protection and its compact design that fits many function together ; the belt clip allows me to keep my pants tight and the nine angled kickstand. Other freebies from the manufacturer includes a cleaning cloth and a screen protector.
Just how much power its gives the adds to the galaxy note 3 ?
Considering 3,200mah is the capacity of the original Samsung note 3 battery, adding an extended 10000mah extended battery ju
st transformed the working hours of the device to 13200mah. This is around 4.125 times. Considering it lasts around 3 hours while you are gaming without the battery, now its arounf 12.5 hours
Product specifications
4.5/5 star product
Highest battery strength 10000mAh
Pairs up with the Galaxy note 3 battery by attaching it on
Features multi layered protection; Tough polyglassed screen ,high impact absorbant TPU case.
Also comes with a belt clip holster which can be utilized as a kickstand.
Fully accessible ports
180 days Zero Lemon Guarantee Warranty
Amazon 30 days full refund guarantee
View other customers reviews on the product below