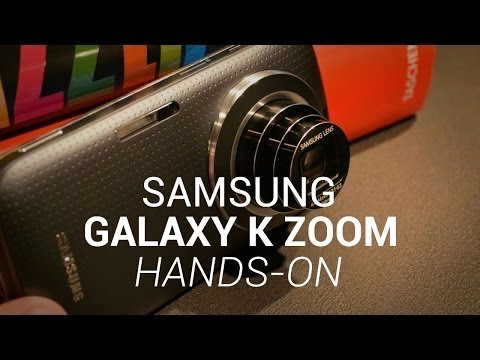 Korean Smart phone and camera Gaint Samsung has formally uncovered the Galaxy K Zoom the best Android Kit Kat 4.5 smartphone having a stunning 20.7Mega Pixel digital camera along with a 10 times zoom. The K Zoom(Korean Zoom?) also comes with an optical image stabilisation, xenon flash in addition to a viewing screen of 720p .
The Samsung K zoom will be packed with camera application features, with autofocus separation mode, object tracking in addition to a Selfie time alarm feature.
It'll likewise have some of the Operating system functions located on the Galaxy S5, together with a version of the S Health application and plus most of the typical Android mobile phone cell phone applications.
There are some ways that it looks different from the S5 with 16.6mm thick and kinda rounded,, it resembles more of the S4 zoom
The Zoom has a 4.8-inch display with a 1280 by 700-pixel resolution, a 2,430mAh of battery life lower than the S5 and note 3, a hexacore Exynos processor that includes a 1.3GHz quad-core chip and a secondary 1.7GHz dual-core processor, 8GB of memory however one setback is it only have a 2mp front facing camera.