In the earlier days, tablets and smart phones from brands like Blackberry and Palm, we've always associated them with a stylus for either drawing or note takings on the device like a note book.
Samsung recreates the galaxy note 8 and its predecessor series to optimise this note taking function by adding more functions to its stylus  with its patented " S Pen "
Upon removing the S pen from the device, a series of application that optimises the stylus would be shown,
– S note which optimises the note taking function
– S calendar that allows the users to circle the various important dates similar to a desk calendar
– Adobe Photoshop touch that is highly proclaimed by designers that works well with the S pen
– Polaris Office(similar to microsoft office) that is great to use with the stylus(same experience as a mouse)
The S pen is great for copying images, editing screenshots while sending them for leisure (picture of your favorite restaurant) through either Whatsapp or for work (attached edited image through email)
The multi screen function allows the user to open a application and a webpage simultaneously similar to what a desktop could do. In the event if there is a need to record a url link of a webpage to a document, the multi screen feature will come in handy by placing the web browser next to the word document application and copy and paste the address.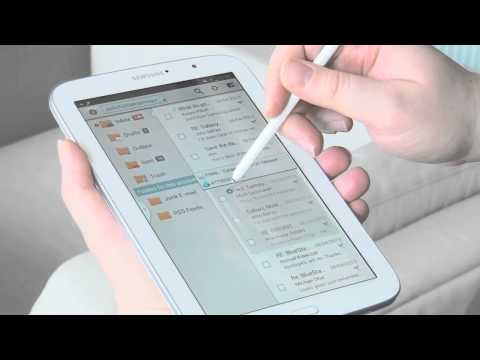 Specifications
Quad core 1.6GHz
2GB
1280 X 800 pixels
front camera of 1.3 mega pix
back camera of 5 mega pix
8GB internal memorory
micro SD expandability
Upon having this wonderful product, get it protected with get note 8.0 cases today